PARTNERS FINANCIAL STRATEGIES WORKSHOP
Thursday, March 26, 2020 from 7:30 PM to 8:30 PM
Please RSVP: tinyurl.com/IWPERSONALFINANCIALWORKSHOP in order to get the conference code.
Innovative Worship Inc., believes in being good stewards of what the Lord has blessed us with and the people of God should have access to information and assistance with applying the information. We have committed to addressing the socio-economic challenges that the body of Christ may be facing by providing several Workshops throughout the year.
-All partners of IW will have free access to these quarterly workshops but must RSVP: tinyurl.com/IWPersonalFinancialWorkshop.
-If you are interested but not currently a partner of IW please reach Leslie Carter via email Partner@innovativeworship.org for options.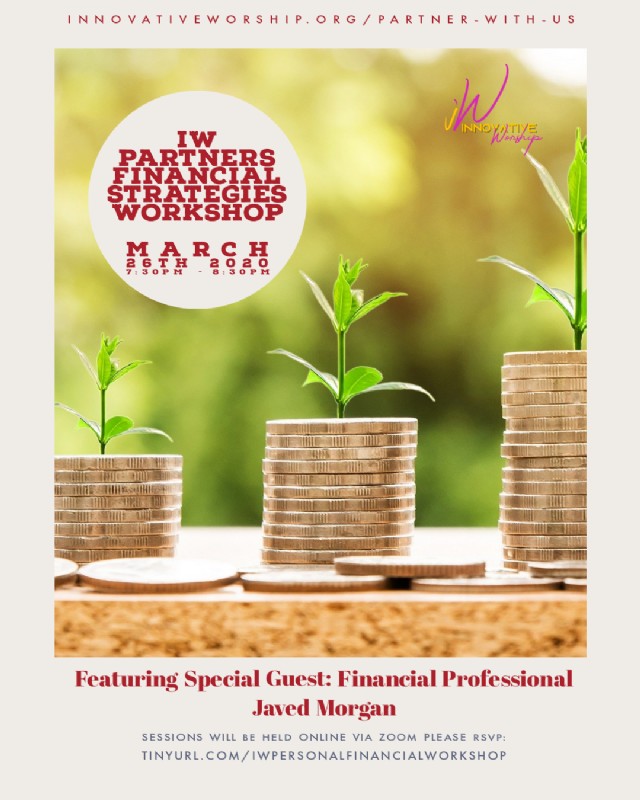 Event Location
ONLINE: ZOOM VIDEO CONFERENCE CALL • • , •
Contact Information
Contact: Leslie Carter
E-mail: